Music Industry Networking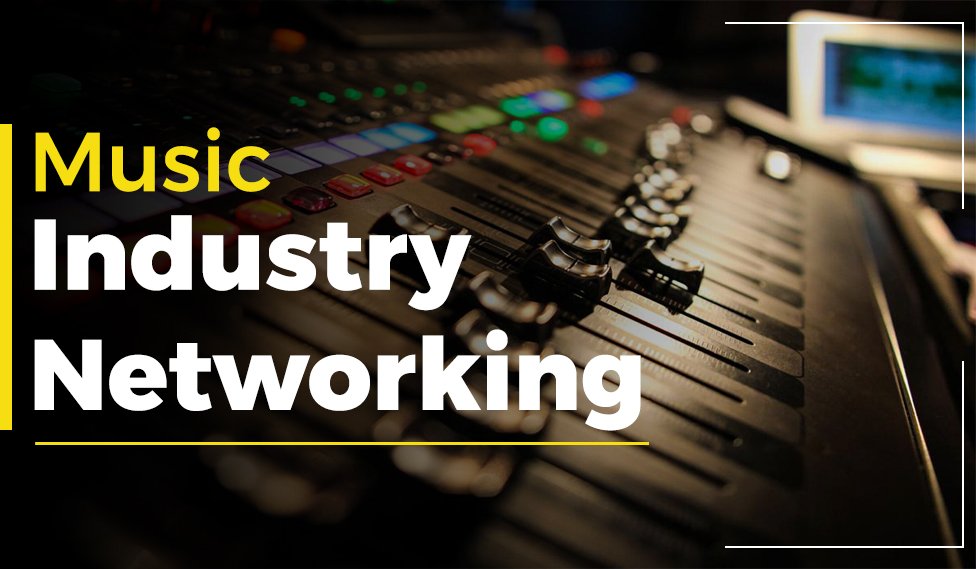 Getting your "Big Break" is hard, in any industry. Even though technology has made marketing and distributing music easier, competition still exists, be it musicianship, engineering and even production! One of the ways that still have some merit in getting your break is Networking. Finding a School to pursue music production courses in India is a good way to make contacts. 
Meeting people in person and establishing relationships create a more lasting impression despite the access we have via social media. But social media can be beneficial by being a platform to showcase your work for potential clients. And it helps you keep up to date with what's happening in the music scene.
Events
These are typically record-release festivities and music showcase events. As a fresh audio engineer or music producer who has just completed their audio engineering courses in India, you'll need to push a little to make your dreams a reality. And it gets harder the farther you're away from a music hub geographically. However, every city will have some kind of music scene with local bands who perform.
The type of music shouldn't matter to you as a newbie audio expert or music producer, the most effective professionals can collaborate with everyone. Do a little homework on the bands, look at their music, and see if and how you can benefit their sound. Create a demo to show your effort and interest.
Create Your Opportunities
The first step to creating your opportunities is to hone your skills. Be competent in your technical skills and amasse as many soft skills as possible. Being amiable and easy to work with really helps.

If you're seeking a job at a studio, look for professional groups and networking opportunities. Attend these groups and events with a positive attitude, a willingness to learn, and a humble (but assured) demeanor. In the end, all this industry needs are trustworthy people. A trustworthy person is more valuable than a really talented person who'll stab you in the back.
Work for free at fairs, concerts, mixers for the industry, and other gatherings. If public tickets are available, get one and keep your attention on connecting with as many professionals as possible. You'll be able to make connections with people without seeming desperate, so be prepared to use your polished elevator pitch when the time is right. 
Work Learn Connect
The Audiophile's School of Sound Engineering, TASE was founded for this reason. To create an environment to make connections as you learn and be a launchpad for your career. With TASE moonlighting as a professional recording studio at the same time as being an educational institute, students are able to sit in during commercial sessions and interact with clients who rent the studio. 
The faculty that teach at TASE are part of the current music industry and take time out of their busy schedules to teach the students learning the Diploma in Sound Engineering India and Music Production, which is another way students make connections in the industry. Having someone know your name in the industry goes a long way.